Welcome to FCA!
---
---
About Us...

Fellowship Christian Academy (FCA) provides a place for children to grow and to learn while surrounded by God's love.

The early years of a child's life are the years that shape their future; therefore, the curriculum is carefully selected and developed to enrich the spiritual, intellectual, emotional, and social development in each child.

Since 1976, FCA has provided a safe and loving environment where children are encouraged to develop spiritually as they grow cognitively, socially and physically. Many of our teachers have over 25 years of teaching experience.

Age-appropriate environments and classes are offered beginning at the age of 2 years old and grow children through 12th grade.

FCA offers small classes with low student to teacher ratios, giving children the chance and room to blossom in their own unique way.

Thank you for considering our school for your child. Please, feel free to contact us with any questions you may have.

Have a blessed day!

Important Dates

Friday, September 29
Fort Bend County Fair Day
No School-No Daycare Available

Friday, October 6
Student Holiday
No School-No Daycare Available

Monday, October 9
Student Holiday
No School-No Daycare Available

Tuesday, October 31
Fall Festival & Hallelujah Night



---
---
Application Portal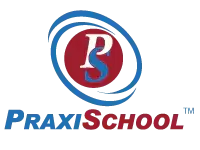 All students, new & returning, should complete the application process
​through the new PraxiSchool portal.

NOTE: When you click on the button below, you will create a new user account. Once the application is submitted & evaluated, users will receive a separate email with Parent Portal login information.
---